ArcTick Insect Repellant is a non-toxic spray that works better, smells better, IS BETTER! ArcTick is environmentally friendly, safe and efficient. It contains no DEET and is a safe alternative to pesticides.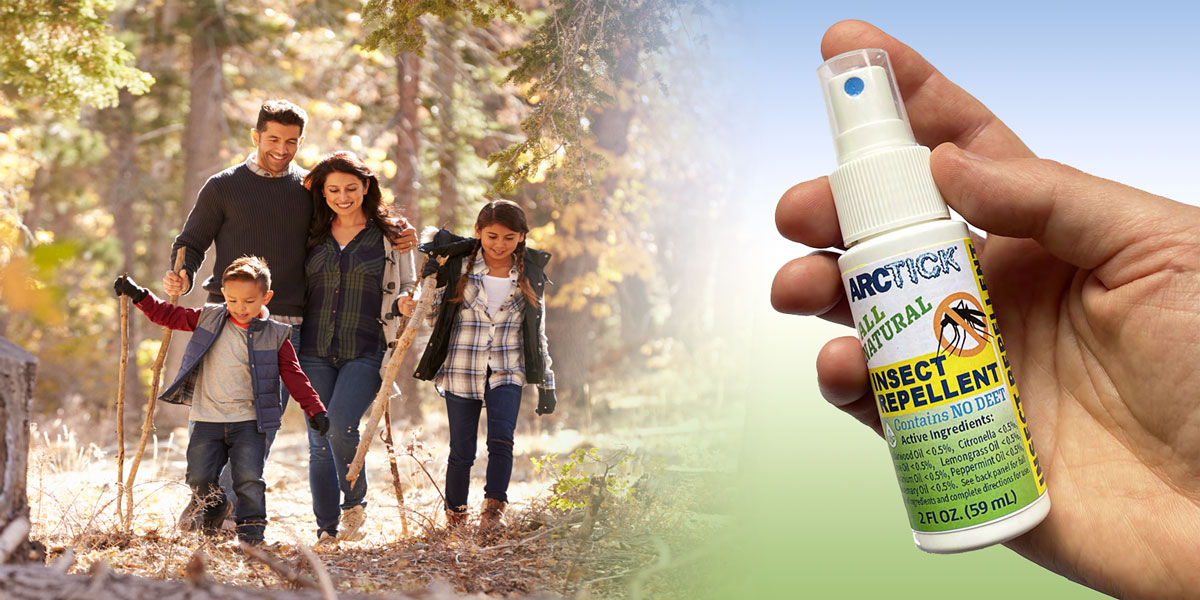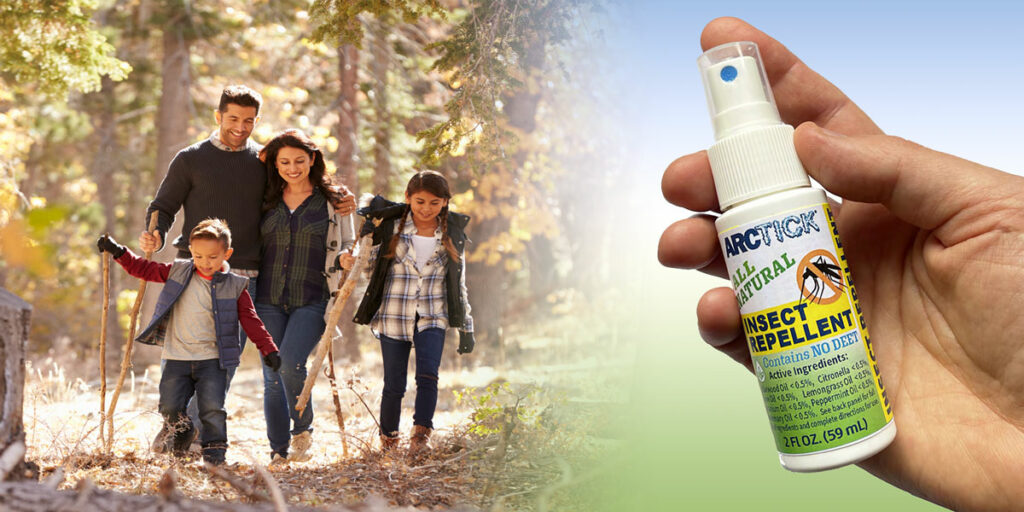 Why Use ArcTick Insect Repellant
Looking for a safer, more natural way to protect yourself from pesky bugs? Look no further than ArcTick insect repellant! Our unique formula is made with a variety of healthy, all-natural oils that have been proven to effectively repel a wide range of insects.
Unlike many traditional insect repellents that contain harsh chemicals like DEET, Artick is completely DEET-free. This makes it a safer choice for both your skin and the environment. Our formula is made with nourishing oils like cedarwood, citranella, clove, lemongrass and peppermint, which not only repel insects but also leave your skin feeling soft and moisturized.
But don't just take our word for it – ArcTick has been tested and proven to be an effective insect repellent. Its unique blend of oils has been shown to effectively keep mosquitoes, ticks, and other bugs at bay. So why risk using harsh chemicals when you can choose a safer, all-natural option like ArcTick? Protect yourself and your family from bugs the natural way with ArcTick insect repellant.